Welcome to RI APTA!
Welcome to the RI APTA's online headquarters. We hope this new site will allow you to access the information you need as quickly and easily as possible. These are exciting times for physical therapists in Rhode Island and RI APTA is committed to making a difference where it matters most. Whether it is helping patients understand what is available for them, working with insurers to ensure fair reimbursement, lobbying public officials for the best health care policy or delivering high quality continuing education, RI APTA is the source.
If you are a PT or PTA, we invite you to join RI APTA and get access to our new "Members Only" section which will provide you with many of the resources necessary to be successful, whatever your practice setting. If you are any of our other visitors, we hope you find what you need and if you don't, please let us know at info@riapta.com

2015 Spring RI APTA Evening Lectures
Don't miss out on this current, affordable educational series. Take one or take them all.
Just Added: ďAltered Neurodynamics in Orthopedic Conditions" by Joe Russolello, PT, DPT, OCS from Performance Physical Therapy
April 29, 2015 from 6:30-8:30PM
---
2014 Election Results:
Vice President: Jason Harvey
Treasurer: Al Hulley
Directors: Kristin Brown, Jenna Sanford
Delegate: Carol Petrie
Congratulations and we look forward to a productive year
---
Congratulations to Performance Physical Therapy for receiving the 2014 Jayne L. Snyder Private Practice of the Year. Click here for more details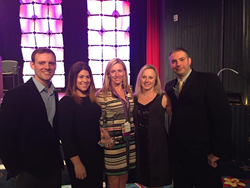 ---
RI APTA 2014 Annual Meeting
Thank you to all our presenters, attendees and sponsors for a great, fun-filled evening. We look forward to seeing you next year